We finished the Rally on 4th September 2017
Please read our Blog here.
Shaun, Simon & Peter have decided to do an adventure as part of their bucket list to drive into the unknown about 10,000 miles across Europe, Central Asia and finish in Ulan‐Ude, Russia, just above Mongolia and all in the name of charity!
Our aim is to drive through 18 countries, several mountains ranges, a couple of deserts and 7 time zones in a small banged up car with no backup and no assistance.
Our theme for the car in the Mongol Rally is football so we have decided to put a great big football on top of the car roof to represent our love for the world's biggest game. (and attract attention to our sponsor's logos!)
Peter Randall

I'm a student at Aberdeen University and Simon's nephew. I'm in my second year of studying Celtic & Anglo-Saxon studies at Aberdeen and have a huge interest in all things related to history, especially the Mediaeval Ages. In my spare time I always try to do as much exploring as possible, often going hiking in the Highlands of Scotland. I recently spent a semester on exchange in Iceland and did as much exploring as I could there too, and was lucky enough to get to see Iceland play against Finland to the famous 'viking chant' of their fans. I'm a fan of Aberdeen FC, and want to help raise money for the Children's Liver Disease Foundation because I am both very lucky and thankful to be alive today. I suffered from liver cancer when I was much younger and was saved by my dad's donation of a lobe of his liver. the Children's Liver Disease Foundation helped me and my family very much throughout this ordeal and I know that they can help others.
Shaun Wallace

Shaun is an amateur Adventurer, Photographer, Author, Researcher, Historian, Maritime Archaeologist, and an Arsenal supporter, in his 40's. He has been driving since 1989 and has driven in several European countries as well as Asia.
Shaun first meet Simon at North London University, where they were both reading Computer Science degrees. After university, he worked as an IT Consultant for several companies, for example: LIFFE (London International Financial Futures and Options Exchange), Henderson Administration, Cap Gemini and the BBC. By the end of 2003, he wanted a change, so went back to university to read Heritage Studies in Lincoln, followed by a migration to Sweden with his wife Anya, and studies for a Masters degree reading Maritime Archaeology in Stockholm. His dissertation was on the 17th century shipwreck Vasa, and after completion of the Masters, Shaun did various research projects for the Vasa Museum.
Shaun's other interests include 17th century Dutch Art, Music, Reading, Cooking, Travelling, Football, Tennis, F1 Racing, Cricket and long walks with the dog.
…"What an amazing opportunity and adventure, to take on this great challenge, raising awareness for three great charities and raising money for their worthwhile causes. It also feels good to give something back to help small children, to put a smile on their faces. It's a chance to test our resolve and determination. The challenge itself will be quite something, especially driving 10,000 miles through 18 countries. I'll also try and get Simon & Peter into a microlight in Caucasus, Georgia, into a hot air balloon in Cappadocia, Turkey, and to ride a camel in the Gobi desert, so that when we come to write our adventure book we should have lots of funny and interesting stories."
Why I chose Simon:
"One of the hardest choices one makes is choosing a friend to share an adventure of this magnitude. It's not easy finding a person who won't drive you mad, and run away when things get tough; life itself is tough enough. I know Simon from University and over the years have grown to respect him for taking on the huge challenge of setting up his own business.  Simon is a person who is reliable and steadfast, a person who will have your back in a tight situation, a seasoned traveller to Asia, and a jolly good fellow!".
Simon Randall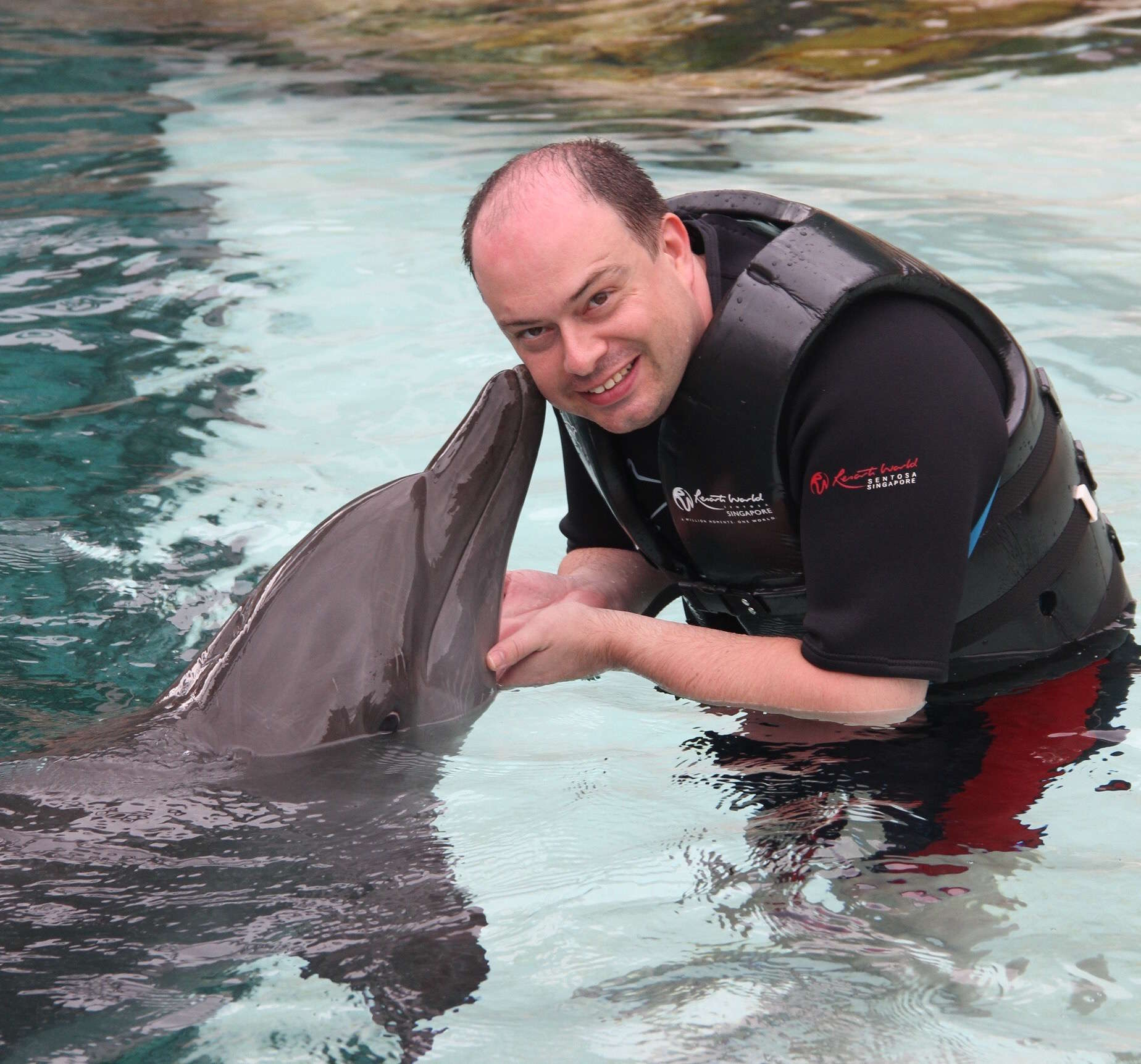 Simon, early 40s and a Liverpool supporter. I can remember the day that Shaun phoned up and suggested the Mongol Rally. Being self employed and realising that it might mean taking 3 months off work I jumped at the opportunity.  I then realised, I hadn't actually got my driving license as yet – having put it off time and again over the years. Anyway I'm back on track and am taking lessons as I type (I passed on 15th July!). I also have a successful IT Consultancy business, running for 11 years now, and I do love my footie, be that Liverpool or England, both being a constant frustration but there you go! I've also always enjoyed a good game of Tennis or 8-Ball Pool whenever I could find a partner to play with, and the usual Travelling (Asia mainly, Singapore & The Philippines) Music, Politics (don't get me started!), F1, Cricket and long walks on my own (no dog!). Cycling is the only thing that keeps me fit and healthy, and I truly mean that as I do love my Food! (We could've been Foodie Mad Nomads!)
Why I Chose Shaun:
"We've known each other since University and he was clearly head and shoulders above anyone else there in terms of being a good friend and having good ideas. I'm fairly laid back most of the time, and this can sometimes rile with people as not taking something seriously enough, Shaun is completely on my wave length and this makes decisions and discussions fun, we tend to want to do the same kind of adventure and that makes him ideal when stuck in the middle of nowhere, with the car broken down and the lights flickering! – Just one thing, I'm not sharing a tent with him, no way!"
Why I Chose Peter:
"For as long as I can remember, Peter has always been interested in History and discovery of new things. His zeal for adventure is certainly catchy and he can talk for hours (literally!) about so many different subjects it's hard to believe he is still only 21!  It was a no brainer for me to recommend him to Shaun to ask Peter to join us, he will be such an asset to the team we are almost assured to reach the finish line just having him on board. – He dresses up as a Viking too and has a very big sword so I couldn't say no!"