We finished the Mongol Rally on 4th September 2017.   Peter had to return just a couple of days earlier to be in time for his University.
Here we are at the finish line….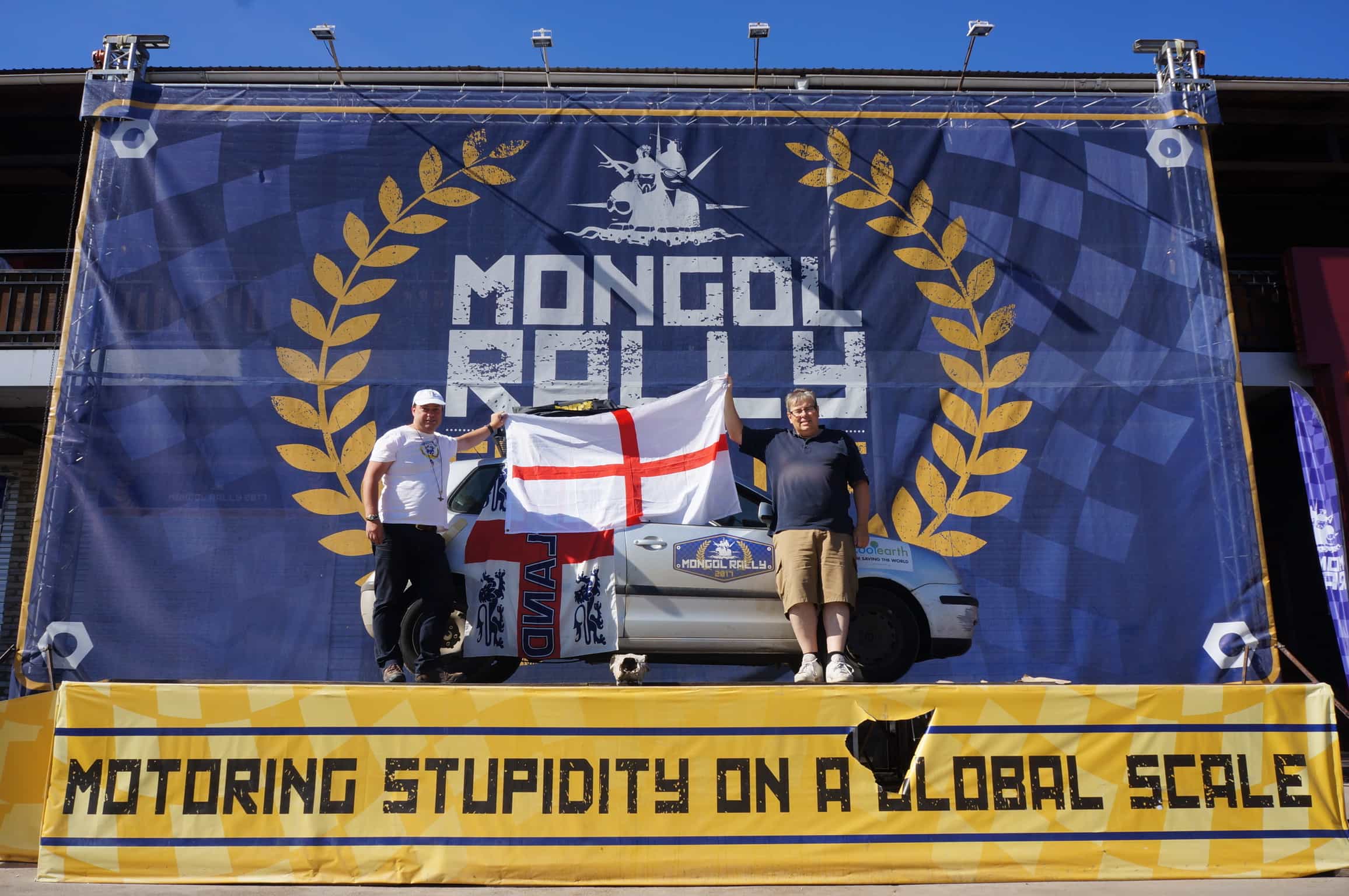 Many thanks for all those who supported us – you can still Donate especially now as we have completed the Rally and delivered the Arsenal shirts to the children in Christina Noble's wonderful Gers Village.